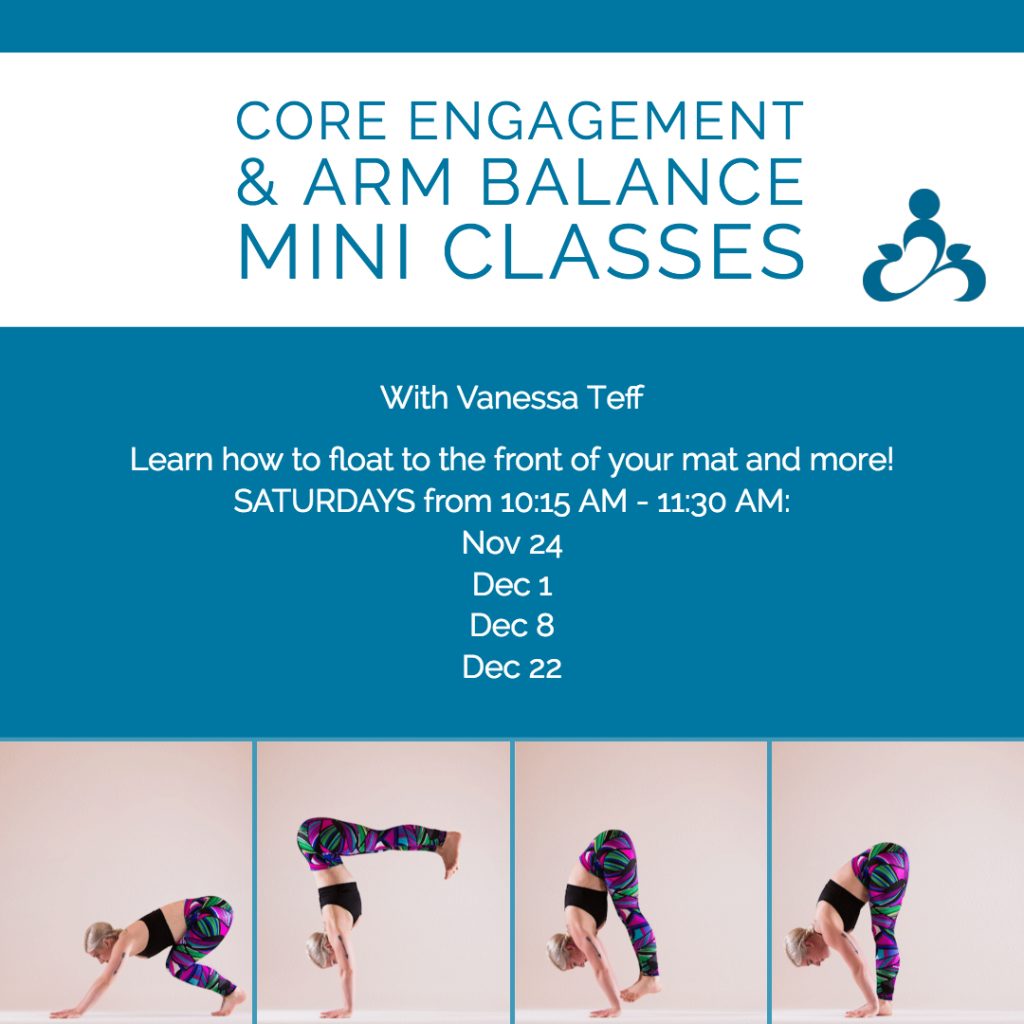 If you've ever wondered how to float to the front of the mat, Vanessa Teff can help you get there. This four week mini class will focus on core engagement and introduce some of the exciting things your body can do once your core is working for you. Participants are welcome to attend any or all of the classes.
Saturdays from 10:15 AM – 11:30 AM
Nov 24
Dec 1
Dec 8
Dec 22
Pay with your bundle, membership or $10 drop-in. Standard class rates apply.