December 24 FREE Holiday Class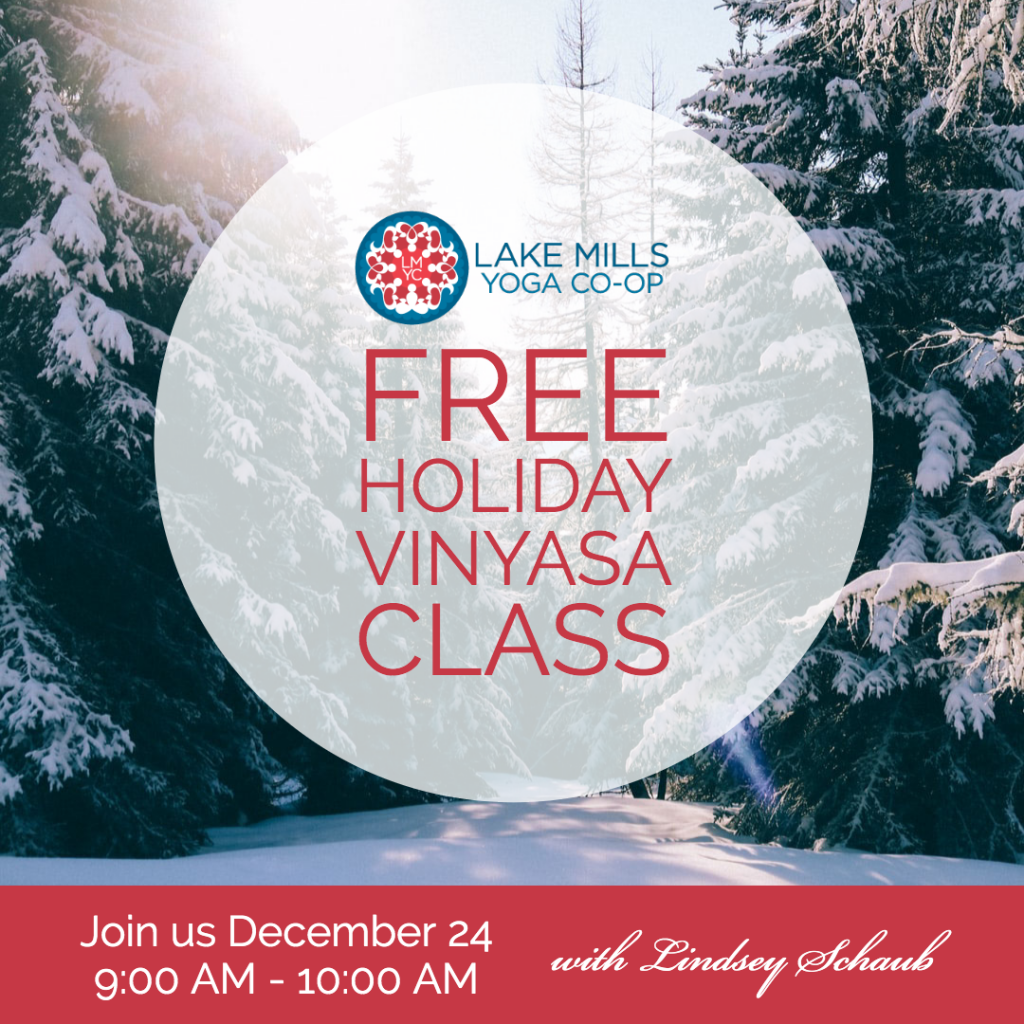 All regular classes will be cancelled on December 24 and 25 for the holidays while we offer our traditional Free Holiday Vinyasa class. Join Lindsey Schaub on the morning of Christmas Eve to celebrate the season with the joy of movement and fellowship.
Tuesday, December 24 @ 9:00 a.m.
Free!
---
December 26 Pop-up Vinyasa Class
Elli Baartman, RYT-500, is back for the holidays with an extra treat for all co-op patrons. Born and raised in Lake Mills, Elli completed her 300-hour teacher training with famed yogi Jonny Kest in Detroit before relocating to St. Paul, MN where whe teaches yoga classes full time as well as leading teacher trainings. She loves coming back to guest teach at the LMYC whenever she can, and we're happy to have her back on December 26 for a special pop up vinyasa class!
Thursday, December 26 @ 9:30 a.m.
Standard class rates apply
---
New Year's Eve Restorative Yoga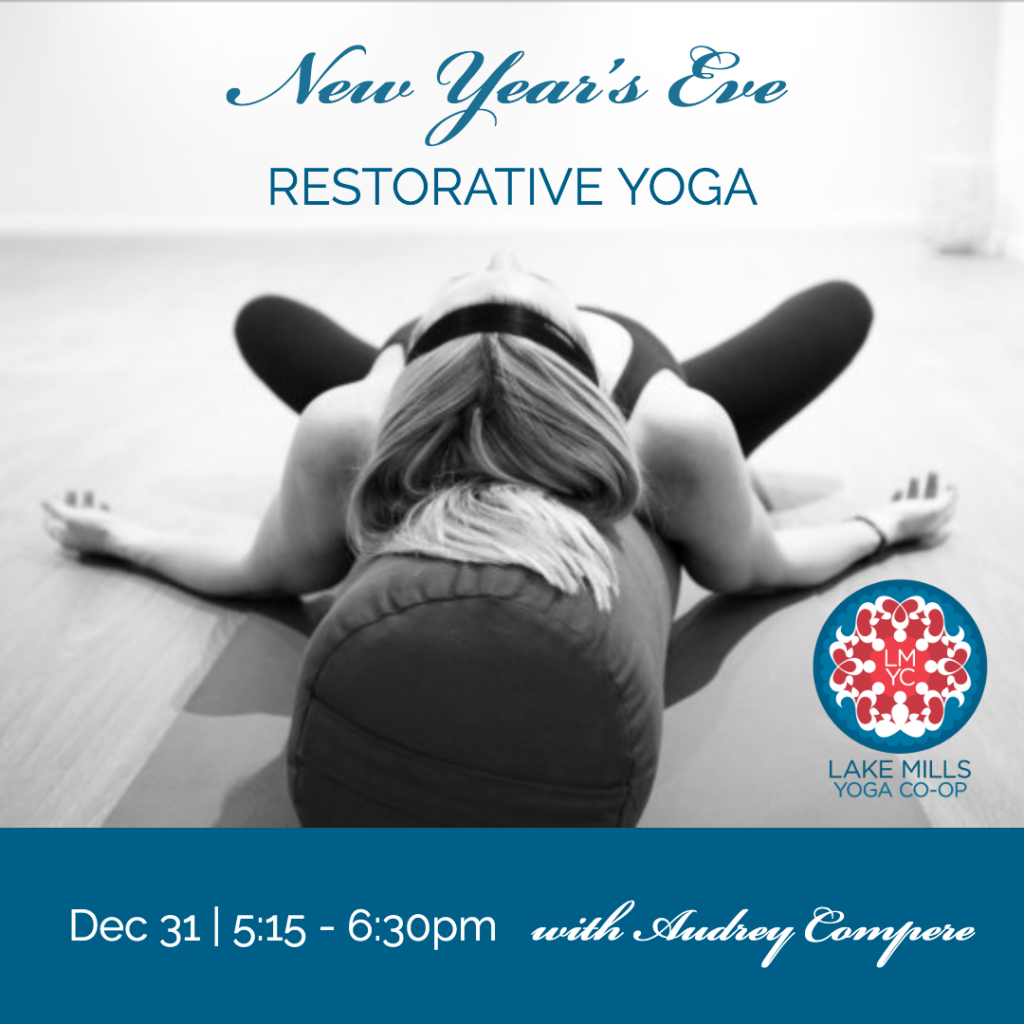 We are happy to have Audrey Compere lead us into the new year with an evening of deeply relaxing restorative poses.  Come and join us for this special class and shed the tension of the old year! Class size is limited to 12 participants; register soon! Standard class rates apply
---
New Year's Day FREE Class