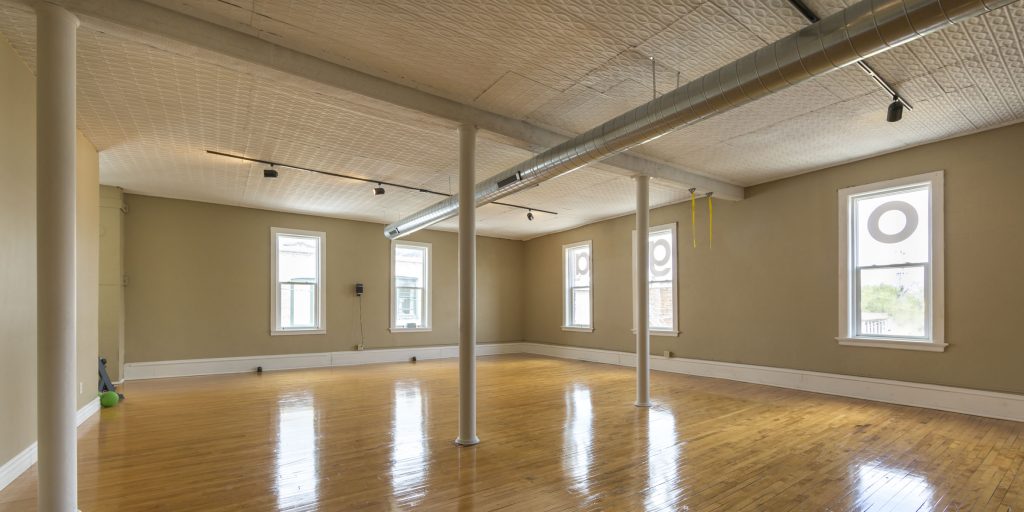 Welcome! The Lake Mills Yoga Co-op is a locally-operated, volunteer-run non-profit dedicated to growing and improving the wellness of the greater Lake Mills community. Our cooperative was founding in 2012 and we are now the most comprehensive yoga studio in Jefferson County, WI. We have a reputation for providing a broad range of high quality yoga & functional fitness instruction at an affordable price all in a comfortable, welcoming environment. All of our Full-Time Yoga and Fitness teachers are certified. We also welcome teachers in training under the advisement of one of our certified Yoga or Fitness teachers. The first class is always free with no further obligation. See our rates.
As a non-profit co-op, our single focus is on the increased physical, mental and spiritual well-being of our members and our community.
ATTENTION – Main Street in Lake Mills is under construction, but there's ample parking in the Water Street municipal lot behind the Co-op building.  You will find pedestrian access to Main Street from the lot through a small courtyard and stairway found to the right of our building.  Go up the stairs, turn left, and look for the blue door.