All weekly LMYC yoga teachers are YTT-200 or YTT-500 certified. We also offer fitness classes led by qualified exercise enthusiast and opportunities for teachers-in-training to hone their skills. Whether you're looking to unwind or break a sweat, you're sure to find a class to suit your needs.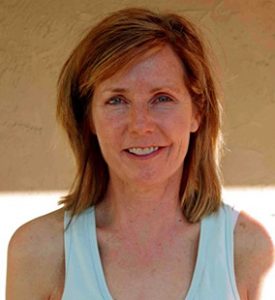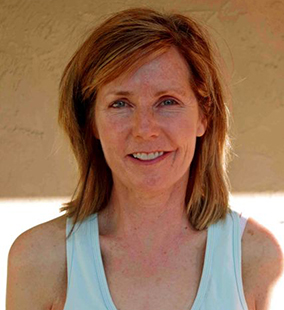 Susan Maloney–Gentle Yoga
As a middle school classroom teacher for nearly 30 years, Susan used her yoga practice as a way to relieve stress while gaining strength and flexibility. The focused awareness and mindfulness practiced on the mat slowly began to transfer into other aspects of her daily life. What began as physical exercise has evolved into a means of maintaining a calmer, more balanced, mental and emotional state. In other words, Yoga makes her happy!
After finishing training from Haleybird Studio in Milwaukee in Integrative Yoga Therapy (200 hour IYT), Susan taught a variety of classes at the Wisconsin Athletic Club and the Rock Lake Activity Center. Since she truly believes that Yoga is for everyBODY no matter the age, size, or shape, she strives to provide classes that are safe and sustainable for all levels of fitness. A mix of postures, breath work, meditation, and relaxation are incorporated into every class. She is passionate about sharing the healing power of yoga, and helping others feel better in their bodies.
Janelle Weidert–Strength Training, BodyZen Bootcamp
Hello!! 🙂 I began my fitness career in personal training about 10 years ago as an ACE certified personal trainer. Shortly after that I was introduced to Group exercise and found my true passion. I love surrounding myself with fellow wellness enthusiasts and enjoy helping others reach their fitness goals in a fun environment. Tabata allows us to work hard while participating in a variety of exercises to sculpt and tone our bodies in addition to getting that heart rate up.  I look forward to getting our sweat on together!!
Lindsey Schaub–Vinyasa, Children's Yoga, Yin
Lindsey first approached yoga as a way to spice up her fitness routine, but it changed the course of her life. She gained a new found sense of clarity through regular practice and learned healthy ways to cope with anxiety, finding confidence and contentment. Lindsey is RYT-200 and completed her 200 hour teacher training at Feel Your Best with Debra Hennesy. She feels grateful to be able to connect with others and share yoga as an amazing vehicle which helps us navigate through life with more compassion and presence. As an instructor, she believes in empowering students to help them become more aware of their bodies. Lindsey is a life long learner who hopes to continue growing and expanding her knowledge of movement, the body, and the sacredness of yoga.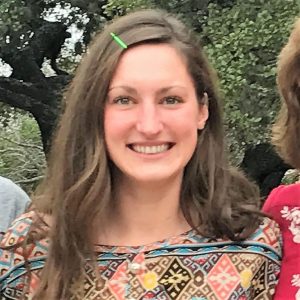 Olivia Beran–Slow Flow, Vinyasa
Olivia first found yoga as her mother's sidekick. She started attending classes with her mother at their neighborhood yoga studio in Austin, Texas. It was an on-again-off-again, just-for-fun practice all the way through college. When she moved to Madison in 2012, her practice deepened and became more regular when she found a yoga community in Madison. Her relationship with yoga grew even more when she attended Zuna Yoga's 200 hour teacher training in Bali in January of 2018. Her three-week immersion with the Zuna tribe was life changing. Olivia learned and practiced how to truly tune into the breath and allow it to guide movement. She also established a meditation practice. Being fully present and consumed in the now became the focus, and she strives to carry that philosophy both on her yoga mat and in everyday life.
Jessica Noche–Power Flow
Practicing yoga since 2000, Jessica received her 200 hour teacher certification in 2006 at Yandara Yoga Institute in Todo Santos, Mexico. She later went on to study in Thailand at the Pyramid Yoga Center. She finished her 500 hour certification in 2015 with Cloud Nine Yoga. Jessica continued her yogic studies as related to her passion for working with children by obtaining her Children's Yoga Certification with Global Family Yoga in 2016. Jessica and her husband Alvin own Kramas yoga school where they train yoga teachers in Yin, Children's Yoga and 200 HR certifications. She teaches trainings, workshops and group classes throughout the Madison area. Her classes infuse breath/body connection with yogic philosophy and are inclusive to all. She is passionate about Vipassana meditation and traveling with her husband.