All weekly LMYC yoga teachers are YTT-200 or YTT-500 certified. We also offer fitness classes led by qualified exercise enthusiast and opportunities for teachers-in-training to hone their skills. Whether you're looking to unwind or break a sweat, you're sure to find a class to suit your needs.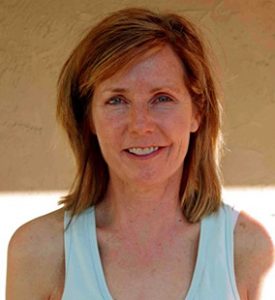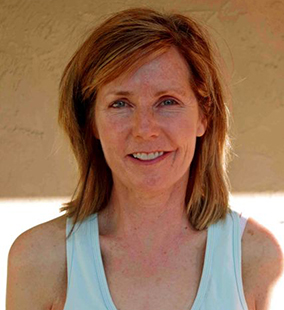 Susan Maloney–Gentle Yoga
As a middle school classroom teacher for nearly 30 years, Susan used her yoga practice as a way to relieve stress while gaining strength and flexibility. The focused awareness and mindfulness practiced on the mat slowly began to transfer into other aspects of her daily life. What began as physical exercise has evolved into a means of maintaining a calmer, more balanced, mental and emotional state. In other words, Yoga makes her happy!
After finishing training from Haleybird Studio in Milwaukee in Integrative Yoga Therapy (200-hour IYT), Susan taught a variety of classes at the Wisconsin Athletic Club and the Rock Lake Activity Center. Since she truly believes that Yoga is for everyBODY no matter the age, size, or shape, she strives to provide classes that are safe and sustainable for all levels of fitness. A mix of postures, breath work, meditation, and relaxation are incorporated into every class. She is passionate about sharing the healing power of yoga, and helping others feel better in their bodies.
Alyssa Ploessl–Vinyasa Yoga
Alyssa first discovered yoga in a high school physical education class and soon realized that it would become a lifetime practice. A practice of asana, pranayama, and meditation, but also a practice of being truthful, a practice of being kind, a practice of being fearless, peaceful and happy. She believes that the practice of "yoga" is continuous; it does not stop when you roll up the yoga mat. Yoga includes the way you live your life, the way you relate to your family, friends, co-workers and to strangers on the street. This is the lifelong process of developing yogic awareness.
Alyssa completed a 200 Hour Vinyasa Yoga teacher training course in 2015. Since then, she has completed numerous other trainings in Yin Yoga, pranayama, alignment, assisting, and more. Alyssa believes that you never stop being a student of yoga and has plans to continue her education in other areas of yoga in the future.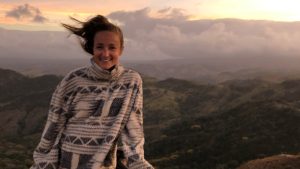 Shanleigh Bechard–Vinyasa Yoga
Shanleigh first stepped onto her yoga mat in 2008 at the gym. She quickly learned that yoga had much more to offer than a workout, and her practice soon became a grounding constant in her life. 
Shanleigh recently completed her YTT 200 in 2023 with Kramas Yoga School. Her aim is to create a welcoming space where students can reconnect with themselves through intuitive movement, mindful breath, and lighthearted curiosity. Shanleigh is also a licensed practicing psychotherapist, and her classes often encourage self-exploration and healing through therapeutic concepts. 
Off her mat, Shanleigh's interests include fitness, reading, traveling, nature, spending time with her nieces, and baking.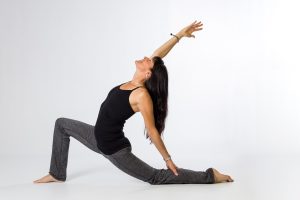 Beckie Jeffers–Intentional Flow, Vinyasa Yoga
Beckie has been a student of yoga for many years, but it was when she experienced yoga within a community of students practicing together that she truly fell in love with it. She loved it so much herself that she wanted to be able to share it with others and that's when she decided to become a teacher. She completed her 200-hour certification in 2011 and has been bringing yoga to others since then. She realizes that every body is different and yoga is for every body. She also knows that a person doesn't find yoga, yoga finds the person, when the time is right, yoga is an individual journey and is different for everyone. Along with this understanding, she brings her own journey into her teaching, sharing nuggets of experience while guiding each student into their own. She has a heart-centered approach to her teaching and encourages gratitude to flow with every breath.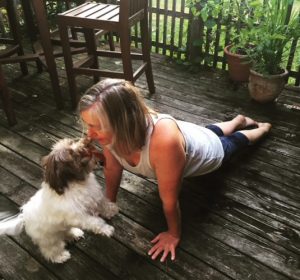 Sue Anderson–Studio Manager, Gentle Yoga, Yin, Vinyasa, Family Yoga
Sue began her yoga practice in the early 2000's to manage chronic back pain and found along the way a synthesis of mind, body, and community unlike any other pursuit.  Curiosity led her to a 200-hour yoga teacher training in the fall of 2016 at Empower Yoga, and she's since expanded her training to include accessible yoga, gentle yoga, family yoga, and most recently yin yoga, training with Kramas Yoga in February of 2023.
In addition to teaching many forms of yoga, Sue has held the post of studio manager at the Lake Mills Yoga Co-op since the fall of 2018 and is happy to answer any questions you might have about the co-op.  Outside of the studio, Sue enjoys gardening, baking, reading, and life with her husband Mike, dog Suki, and assorted cats and chickens.
Liz Bade–Vinyasa Yoga
Liz took her first yoga class in 2009 at Core Power in Minneapolis and was hooked, practicing consistently since then.  Luckily, a yoga studio opened in Lake Mills in 2009 but closed in 2012.  A group of local yogis, including Liz, decided to create the Lake Mills Yoga Co-op in 2012 to continue offering yoga to the Lake Mills community.
After retiring from the Lake Mills School District, Liz enrolled in Kramas Yoga School's 200-hour YTT program with Jessica and Al Noches, completing her training in January, 2023.
Liz is interested in sharing mixed-level creative flows aimed to connect breath with movement to calm the mind.  She offers a welcoming space for people from all walks of life and experiences to come together and share their yoga practices.
Martina–Morning Flow, Vinyasa
Yoga entered Martina's life early in her professional career, serving as a reminder to slow down and remain grounded while managing a busy work schedule.  She had a life-changing experience completing her YTT-200 in the beautiful African country of Tanzania.  Martina strives to lead inclusive, creative yoga classes full of joy and positive energy.  She looks forward to seeing you smile on a nearby mat.