Greetings from the Lake Mills Yoga Co-op,

No tricks intended, but pricing increases start Tuesday, November 1st.  You have one last day to purchase bundles and drop-ins at current rates–read on for more details and a link to our online store.  Treats, however, we have!  We're looking forward to extended practice Aroma Yin with Susan Running and free flows with Beckie Jeffers and Olivia Beran in November and December plus our holiday open house.  Good things are coming!

Happy Halloween!
LMYC
 
10/31–Last Day for Current Bundle and Drop-In Pricing
 
Our mission at the Lake Mills Yoga Co-op has always been to provide a wide variety of quality yoga classes in a warm, supportive environment at an affordable price.  We've kept the studio running through the past few difficult years but have been eating our reserves as we've seen expenses rise and income decline.  After three years in the red, a rate increase is necessary to enable us to provide the level of services you've come to expect from the co-op.  As of November 1st, our drop-in and bundle rates will be as follows.
Drop-ins:  $15
10-class bundle:  $100
20-class bundle:  $190
We urge frequent co-op patrons to consider our monthly individual or yearly individual or family memberships.  Visit three times a week, and the price drops to $5 or less per class.  Considering the price of a single yoga class nationwide averages $20-$25, that's an amazing deal.
1-month unlimited membership:  $60
1-year unlimited membership, individual:  $699
1-year unlimited membership, family:  $999
Additionally, the co-op is recognized as a 510 3c non-profit and eligible to accept donations if you'd like to support the co-op beyond your chosen class option.  Send an email to lakemillsyoga@gmail.com or talk to Liz Bade or Nathan Pyles for more information.
Last note-–feel free to buy any bundles or drop-ins at the current price through October 31st.  All purchases are final and valid for one year following the date of transaction.

To make a purchase go to https://clients.mindbodyonline.com/classic/ws?studioid=286053&stype=41&sTG=22
Yin and yang are necessary aspects of a healthy life. Our regular vinyasa practice is yang — invigorating and refreshing us. Come explore a Yin practice to soothe and calm, to cultivate physical ease and mental calm. We will find long holds of supported poses to gently stretch the connective tissues and increase joint flexibility. Each practice will feature relaxing music and the considerate use of essential oils.

Special Extended Practice:  Aroma Yin with Susan Running
Sundays, November 13th & December 11th
2:00-3:15 p.m.
Standard class pricing applies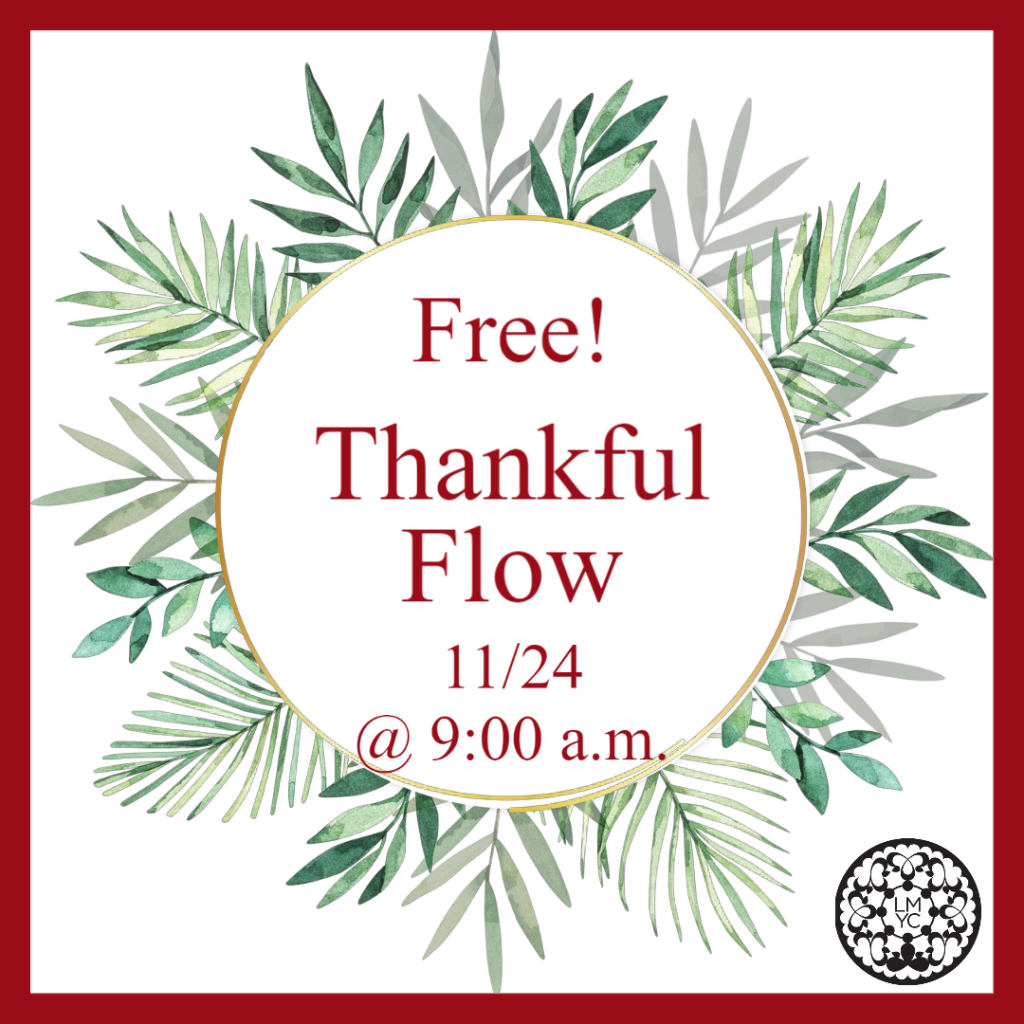 Join us at the co-op on Thanksgiving morning for a free, all-levels flow led by Beckie Jeffers and start the holiday season with gratitude for all we have and all we are.  Advance registration suggested as space is limited.

Free!  Thankful Flow with Beckie Jeffers
Thursday, November 24th @ 9:00 a.m.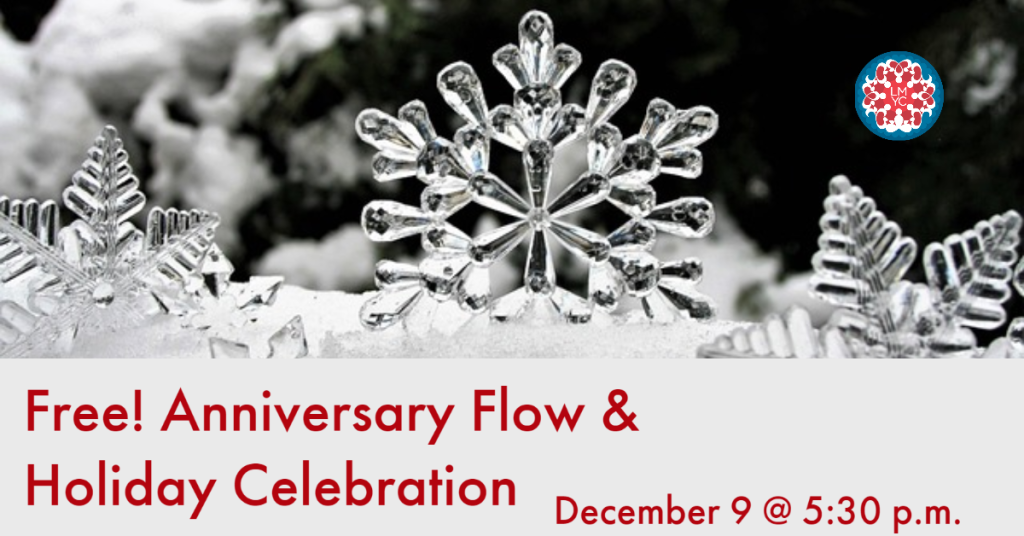 One more treat!  Olivia Beran will be back on Friday, December 9th to lead a free, all-levels flow in celebration of the co-op's tenth anniversary.  Come for the yoga and stay for a holiday open house or stop by after 6:30 p.m. to join in on the fun!  Again, advanced registration is appreciated.

Free! Anniversary Flow
Friday, December 9th @ 5:30 p.m.
Register Here: Free Anniversary Flow